Breastfeeding Defence Toolkit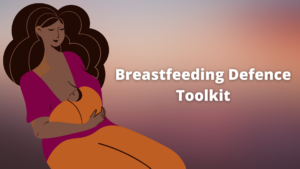 This Toolkit provides materials to support lawyers and advocates supporting people living with HIV who face criminal charges or other punitive measures for breastfeeding, chestfeeding, or comfort nursing.
Criminal prosecutions related to presumed HIV exposure via breastfeeding are all-too-often driven by stigma, misinformation, and the desire to protect a child from exaggerated risk.  People living with HIV require a vigorous defence based on principles of justice and human rights, good public policy, and accurate science.
We recommend reading this Note to Criminal Defence Lawyers (pdf, 3 pages) before accessing the specific resources via the boxes below. 
You may also find this Project Outline (pdf, 4 pages) useful, as it provides important background information.